NORDIC IMPACT BUSINESS SUMMIT - ONLINE 2020
The Studio Sessions | 9th of December 2020
'Nordic Impact Business Summit - Online 2020' is over. Please see 6 hours of recorded live streaming below and browse the full program further down.
Who are the Impact Superstars?
Launch: Impact Report Nordic Investors
From breakdown to breakthrough
60 min panel with investors Mette Fløe Nielsen (MIL Invest, DK), Julia Zhou (Tidal Impact, UK), Tove Rådelius(Norrsken, SE) and Mikkel Hesselgren (The Danish State Growth Fund, DK).
50 min panel with Kai Hockerts (Copenhagen Business School, DK), Stine Jersie Olsen (Danske Bank, DK), Juan Alvarez de Lara (European Business Angel Network, ES), Dean Hand (The Global Impact Investing Network, US) and Birgitte Frost Mathiesen (Den Sociale Kapitalfond, DK).
40 min panel with Alan Laubsch (Planet Positive Ventures, US), Rieki Cordon (Hypha / SEEDS Regenerate Money) and Ingmar Rentzhog (WeDon'tHaveTime, SE).
How to match founders and investors on soft values.
Life science for impactful transition
Measure and manage impact
40 min panel with Aleksander Tõnnisson (Cocoon Ventures, EST), Pasi Joronen (Polkuni, FI) and Margus Uudam (Karma Ventures, EST).
40 min panel with Frederik van Deurs (Green Innovation Group, DK), Francisca Peixoto (LifeLink Ventures, ES), Ole Kjerkegaard Nielsen (Go-Pen, DK), Robert Celik (Genecis – Bioindustries Inc., CA) and Andrea Baccenetti (Novo Nordisk, DK)
40 min panel with Richard Georg Engström (The One Initiative, SE), Mike McCreless (Impact Management Project, US), Sissel Hansen (Startup Guide & Impact Index, DK) and Karl Richter (EngagedX, DE).
What is Nordic Impact Business Summit all about?
15 min introduction of the summit by Richard Georg Engström (The One Initiative, SE) and a short interview with CEO and founder Isabella Palmgren (Mimbly) – an Nordic Top 50 Impact Company 2019 alumni.
They Took Part in The Studio Sessions | 9th of December 2020
Moderators, panelists, thought leaders, entrepreneurs, investors, accelerators, advocates and other friends of ours that took part in the live streaming.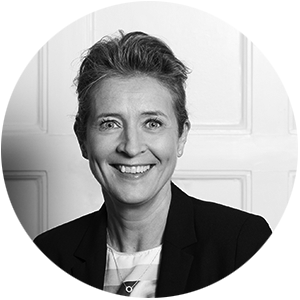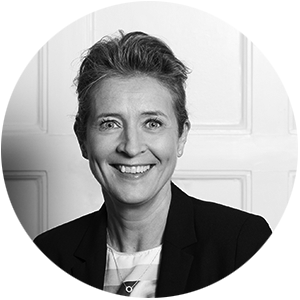 Managing Partner & Director
Den Sociale Kapitalfond, Accelerator Management
The Matchmaking Sessions | 9th of December 2020
We conducted 150 online matchmaking sessions for 50 Nordic impact startups and almost 200 global investors and business developers.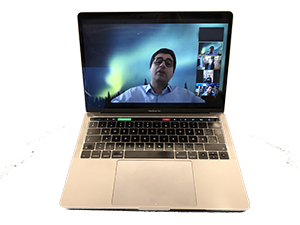 Matching Nordic investors with global co-investors and Nordic impact startups 
For the second year we selected Nordic Top 50 Impact Companies. A unique platform for global investors to be matched with co-investors around 50 very promising Nordic start-ups with green tech or other sustainable solutions.
This "by-invitation-only" part of the summit is not about pitching. We're done with that.
9th of December 2020 from 10am-1pm the Matchmaking Sessions hosted 123 online meetings at the same time – in which each founder was sitting down with several investors at a time and discussed their business case and the potential to grow with a coalition of investors.
The characteristics of the Nordic impact startups matched with investors during the summit.